WE BRING YOUR
IDEAS TO LIFE
DESIGN. DEVELOP. DELIVER.
Marcole Software Consulting is a comprehensive IT consulting firm catering to both established and expanding enterprises. Through our distinctive approach to consultation, we empower businesses to create, scale, and execute internal and external software ecosystems, IT infrastructures, and technical architecture by offering well-rounded, strategic services.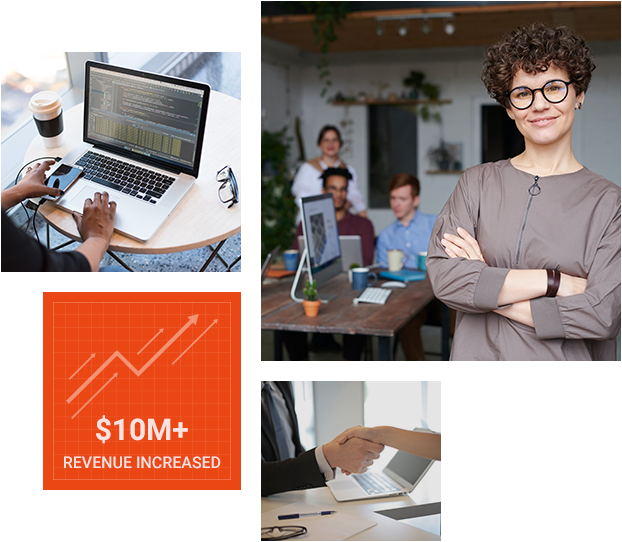 Founded by
Fred Fulcher in
Texas
15
Years in Business
Established 2008
WE USE A 4 PART PROCESS THAT ALLOWS US TO GROW WITH THE LIFECYCLE OF OUR CLIENTS
At Marcole, we believe in more than just consulting, we believe in becoming a strategic long-term partner in business. That's why we use our unique 4-part process to maximize our clients' results end to end.
We start with analysis, move into strategy, execute using the most innovative technologies, and support our clients with proper maintenance.
Furthermore, we have experienced development staff prepared to train, educate, or augment our clients' staff needs so they are never without the proper guidance when it comes to new or adaptive technology.

Analysis

Strategy

Execute

Support
WATCH THIS QUICK VIDEO TO LEARN EVEN MORE ABOUT MARCOLE
OUR SERVICES
CONSULTING SERVICES FOR GROWING BUSINESSES
We use AGILE project management to structure the ongoing requests of our clients. This allows us to produce a transparent development environment, keeps our clients engaged, and our managing software team executing tasks in a proficient and timely manner.
SOFTWARE DEVELOPMENT
We help organizations build high quality development products in an efficient way. From customization to existing platforms to full life cycle solutions, Marcole is your partner is development partner ready and prepared to deliver.
IT STAFFING
We provide top tier developers experienced in the latest technologies to augment your staffing needs for every type of project, from simple to complex.
FRACTIONAL CTO
We deliver a results-driven full stack dedicated development team for your business at a fraction of the cost.
WHY MARCOLE
WE WORK WITH ROCKSTAR DEVELOPERS FROM AROUND THE GLOBE
We have combined 50+years of experience in software development. As a firm, we bring a diverse collection of experience from Fortune 500 and Inc 5,000 companies. Our expertise allows us to build world class software development teams that enable companies to expand and structure software environments that boost productivity and multiply revenue.
TESTIMONIALS
RESULTS THAT SPEAK FOR THEMSELVES
We've worked with a variety of industries, from Aerospace Engineering to Banking, here what our clients are saying
I just wanted to send a quick note congratulating you and your teams on how well the rollout went. I know you are still working on a lot of details and fine tuning, but when you think of the magnitude of this project – everything went amazingly well. We realize it was a long hard battle to get to this point and we sincerely appreciate the dedication and hard work that went into making this happen!
Fred and his team provided the work on our initial web framework that kick started our transition to provide cutting edge tools to our clients. Marcole teams work in unity with our internal teams to support and enhance our product base. When poised with a challenge to fund
new additional resources for a new team, Marcole was able to execute on that request within weeks! It was a pleasure to work with Fred and the Marcole team.
Fred and his team have been awesome. They recommended a transition period from our prior developer to provide a low risk transition. We couldn't be happier with the level of support and professionalism provided by Marcole.
RECENT CLIENT CASE STUDY
TAKE A LOOK AT OUR CLIENT CASE STUDY PHYTEL-IBM WATSON
Database Design Project
To convert from a service-based organization to a product organization in order to service their clients more efficiently. Their goal was to create a suite of mobile and web solutions to their end clients that included the ability to self-mange user profile information, change passwords, and notification preferences.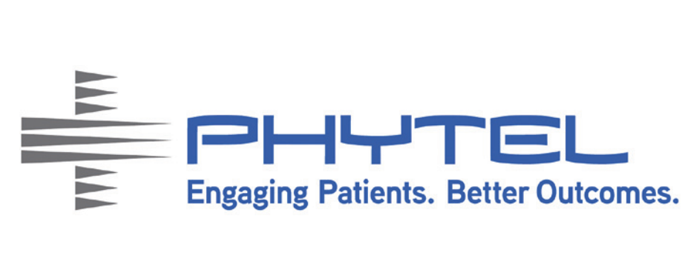 Ready to revolutionize your digital landscape?
Schedule a free exploratory conversation with us today